Home & School Association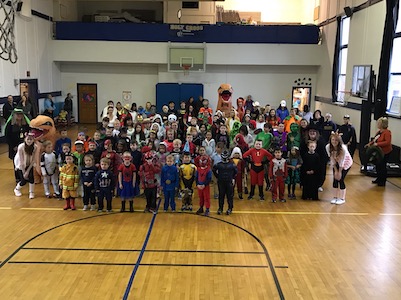 Our Home and School Association (HSA) is a critical operating body of leaders, parents and students that assure that our school community has fun events and fundraising events planned each school year. The structure of the HSA is a core leadership team of parents and the Principal. This group of parents is established by the Principal every year and all parents are welcome to apply for inclusion. Of the key leaders, one representative will be present for each school board meeting during the year. This representative will be responsible to report on HSA activities, current fundraising status and HSA calendar planning. The Board and Principal advise the HSA in all matters. Members of the leadership team are asked to serve the HSA for a period of no less than 2 years in order to allow for consistency, legacy and stability. Inclusion of all families, students and volunteers is the focus of this community-building group.
All families are requested to volunteer to support Holy Cross School students no less than 25 hours per school year. Many of these hours can be filled by participating in the HSA planned events. This volunteering provides the needed structure for our school, allows us to build our community with one another and demonstrates for our children that service activities are a high priority for all of us. Opportunities for volunteering are frequently e-mailed to families. Any questions about participating in events can be addressed to the school office, the Principal or the members of the leadership team. Meetings and events will be announced and published as part of the school calendar when possible.
Volunteerism
The achievements of the HSA are supported by the volunteer efforts of its members. Each Holy Cross School family is requested to contribute at least 25 hours each year to school activities and fundraising events.
Some of the ways you can become involved include:
Becoming a room parent and assisting teachers with projects
Chairing or serving on an HSA committee
Chaperoning a class field trip
Coaching a team
Working on fundraising and/or spiritual events
Serving the Cluster Parishes