School Extended Day Care Program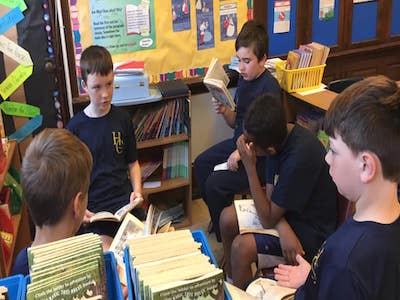 Holy Cross School offers before and after school childcare. The program is open before school, from 7:00am to 8:20am and after school, from 3:00pm until 5:30pm. Afternoon care is also open on most early release days from 12:00pm until 5:30pm. Parents will receive prior notification on any days that aftercare is not available.
Childcare is NOT available on snow days.
There is an hourly fee for the Extended Day Care Program (price is reflected on current tuition handout). Time is billed hourly, or in 30-minute intervals, or unlimited prepaid childcare options are available.
All children MUST be picked up by 5:30pm unless there is an emergency. We are aware of those unpredictable and emergency situations. However, for constant "lateness' you will be billed at $5.00 per minute. It is unfair to our aftercare staff and your child if you are not on time on a regular basis to pick up your child. Late fees apply ($5.00 per minute) if parents are late in picking up their child after 5:30pm. If possible, please notify aftercare staff at #210-8420 if you know you will be late.
Families will be billed on a regular basis. Please pay upon receipt. We rely on your timely payments to keep our operating budget in the black. Late payments are not fair to the other parents that continue to pay promptly. If you are having difficulty paying your bill please notify the Principal so a payment plan can be discussed.
Students who need to be dropped off before 8:20am or picked up after 3:00pm are asked to attend the Extended Day Care Center for safety purposes. If a child is not picked up at 3:00pm, he or she will be asked to join the Extended Day program at the parents' expense. This is a safety net for all parents and children.