Holy Cross Advisory Board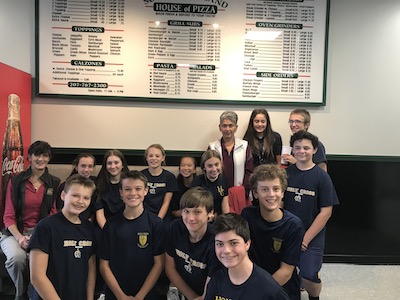 Administration
Pastor
The Pastor is the Chief Administrative Officer of the Cluster educational program. In this capacity, the Pastor is director of Holy Cross School. Working in collaboration with the Principal and School Board, he is responsible for defining, promulgating and implementing school policies. The Pastor delegates the day-to-day operational management of the school to the Principal.
Principal
The Principal is the Catholic leader and administrative head of the school. The Principal oversees all of the school staff/faculty and is responsible for the effective operation of the school as an educational institution within the total Cluster education program.
School Board
The School Board is an advisory board. Elected members of the board aid and support the Pastor and Principal in implementing Diocesan, State and local educational policies, assist in the development of the annual budget, and assist in establishing school policies that guides the educational programs at Holy Cross School. The School Board works in partnership with the Home and School Association (HSA) to promote a better understanding of Catholic education in the Cluster and provides support and guidance to the HSA's fundraising efforts.
The School Board is made up of a group of volunteer parents and cluster parishioners. Board members are selected to serve a three-year term, with a maximum of two consecutive three-year terms. The officers of the Board shall consist of the Chair, Vice- Chair, and Secretary, all of whom shall be elected annually by the Board membership at the first regular scheduled meeting of the school year in August/September.