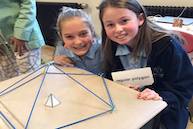 Academics
We pride ourselves on our proven excellence in education. Our students are held to high standards and they live up to them. We feature an education that focuses on the basics of Math, Science, Social Studies and Language Arts...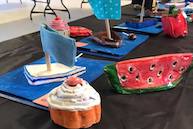 Art, Music & Drama
We have a fantastic art program that teaches children stylistic art by studying the periods of art and art history. Each student works on a number of projects yearly to include working in the style of manner of the masters...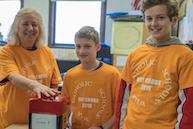 The Student Experience
Holy Cross offers well rounded enrichment programs including, but not limited to, Faith, Music, Art, Drama, Odyssey of the Mind, Athletics, Library, Physical Education, Language, Technology and Public Speaking...